Nifethal 70 Wire 250ft Spool
Genuine Sandvik Wire - Smelted in Sweden, Milled in the USA.
Designed for Temperature Control, Nifethal has a High Temperature Coefficient of Resistance making it the most ideal wire on the market for Temperature Control use. Can also be used in non temp control devices although we strongly recommend you understand Ohm's Law prior to using it.
Specifications:
24, 26, 34 and 36 gauge available

Contains 72% nickel, 28% Iron
We also carry 30ft and 100ft spools
Provided by steam-engine.org:
TCR = 0.005250
Click here to download TFR Curve CSV File (DNA 200)
We pride ourselves on the quality of our wire and our spooling process. If you encounter issues with any of our wire products, please utilize the Support box on the bottom left of the page to contact our support team.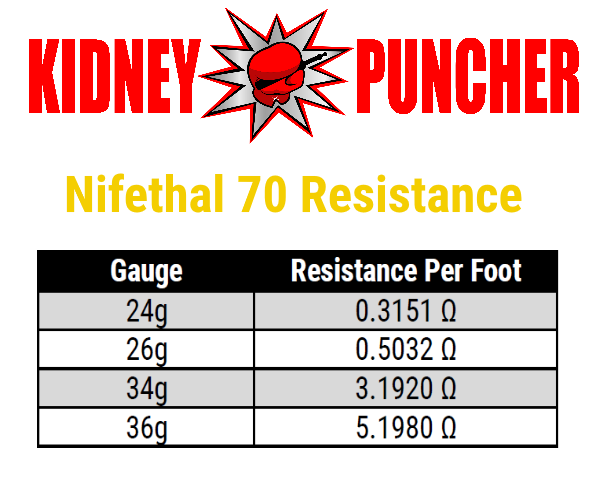 I have been using this wire for about 3 months now. I have been running this on my DNA200 in temp control and i think it is the best temp control wire i have ever used.