XTAR Queen Ant MC6

A new affordable charger from XTAR, the Queen Ant brings a 6 bay charger to the XTAR lineup. An affordable choice for those who need to charge their multiple pairs of batteries at once ! RX200 and RX2/3 owners rejoice in being able to charge 2 triple sets of batteries. With 4 channels able to charge at 1 Amp and 2 channels at .5 Amp, the MC6 should meet the basic charging needs of any vaper.
Note: The Queen Ant MC6 Requires two 2.1A power supplies, which you can purchase here to fully charge across all 6 channels. The charger will reduce its charging current corresponding to the power supply that is used.
1 year manufacturer warranty. No Returns.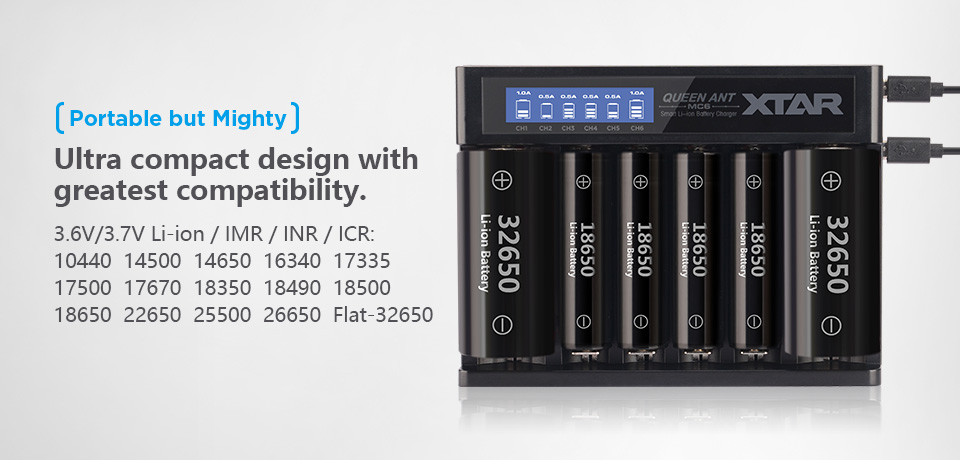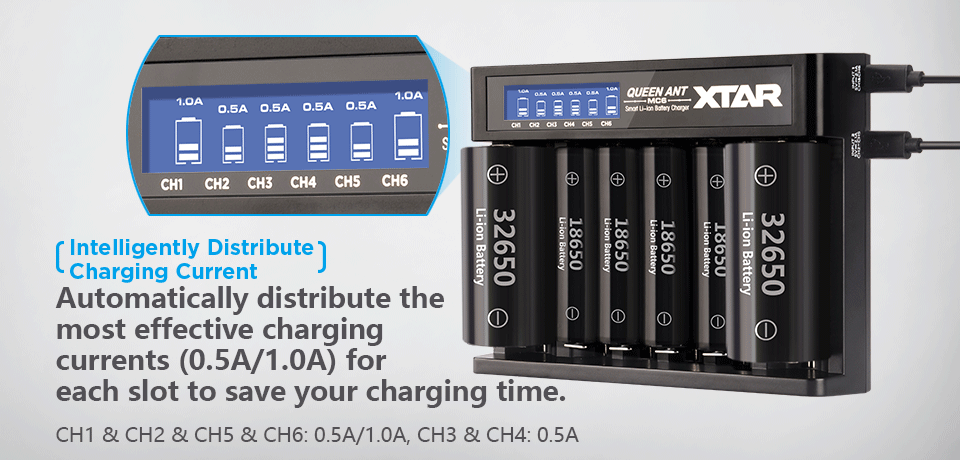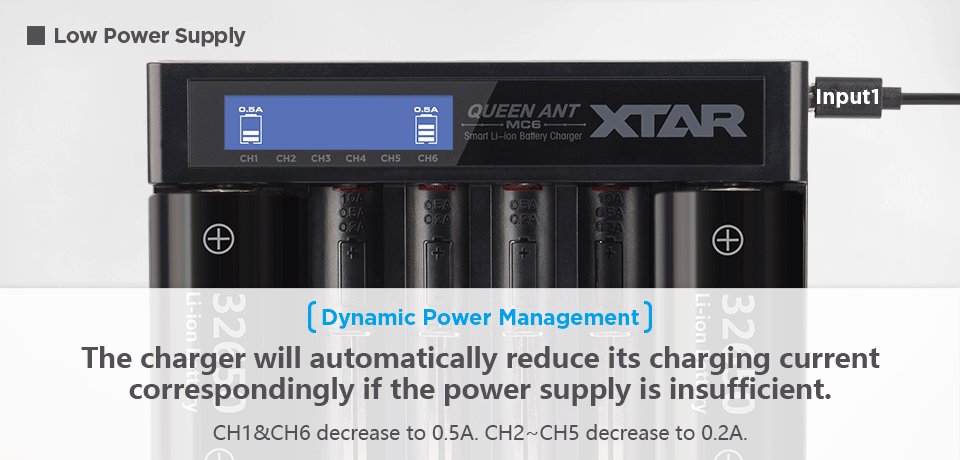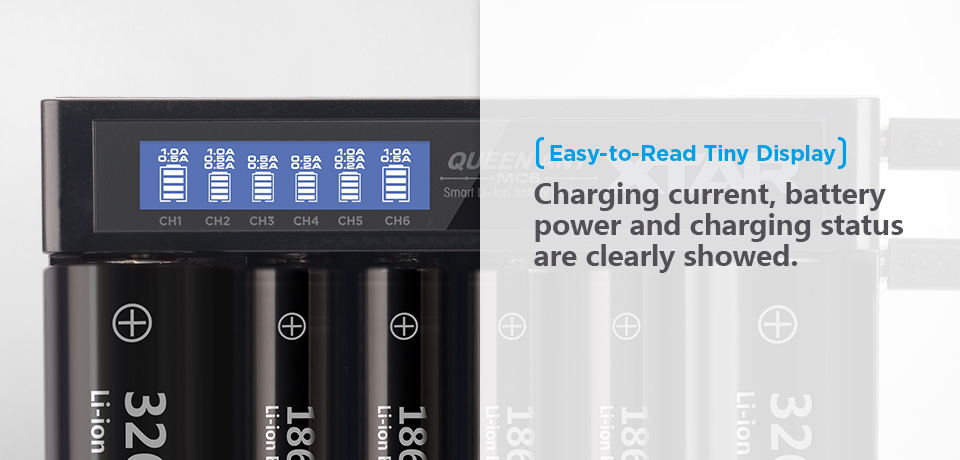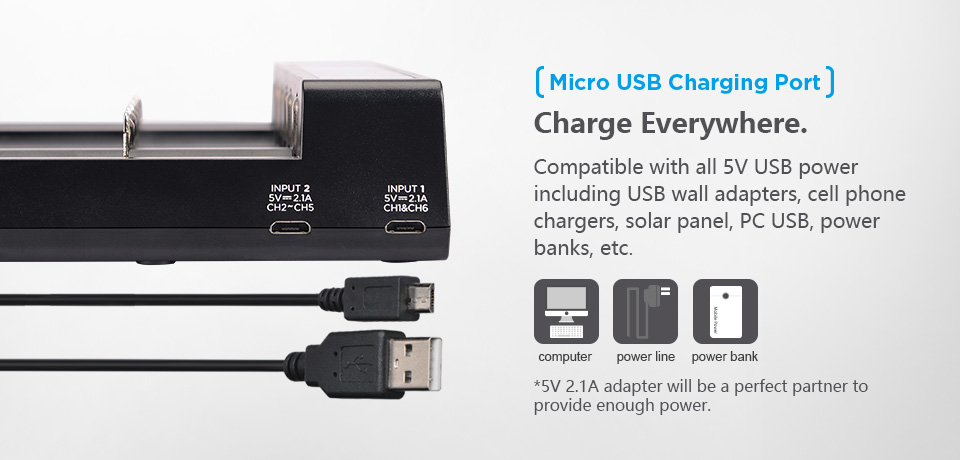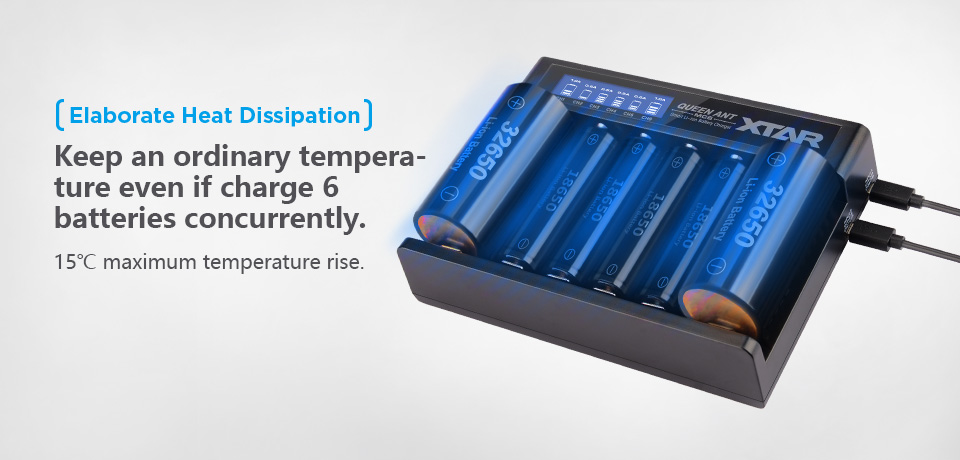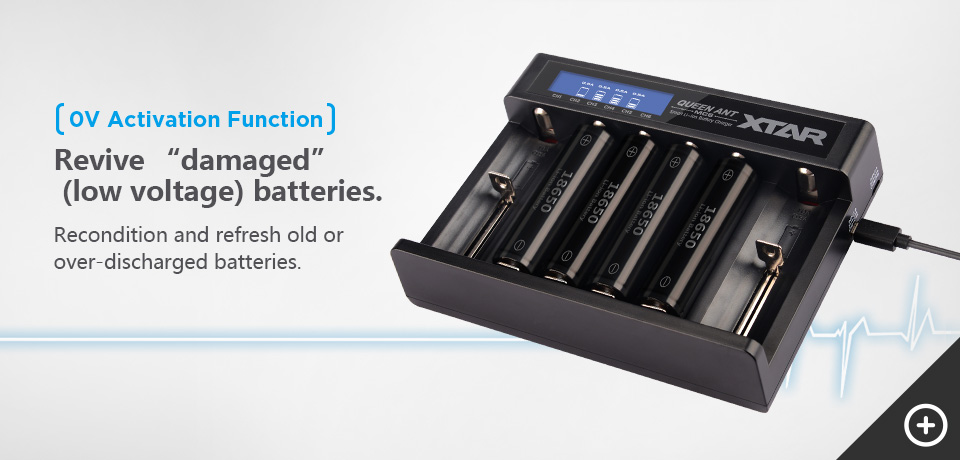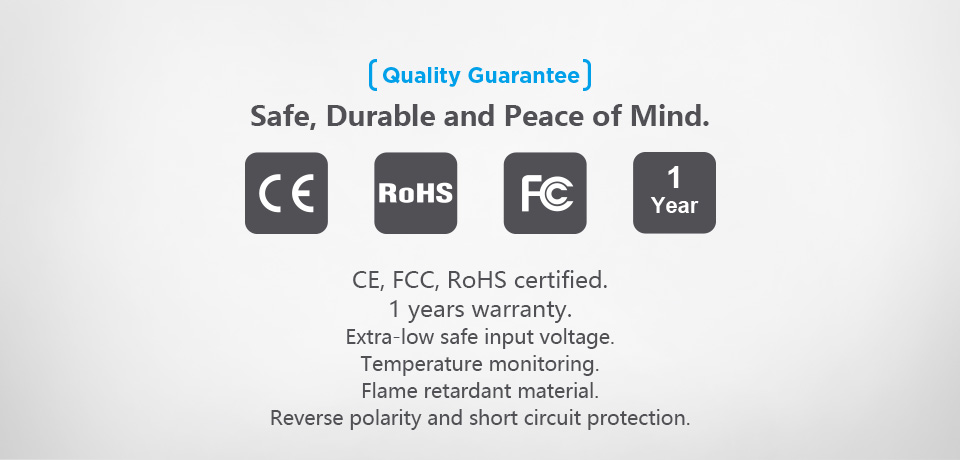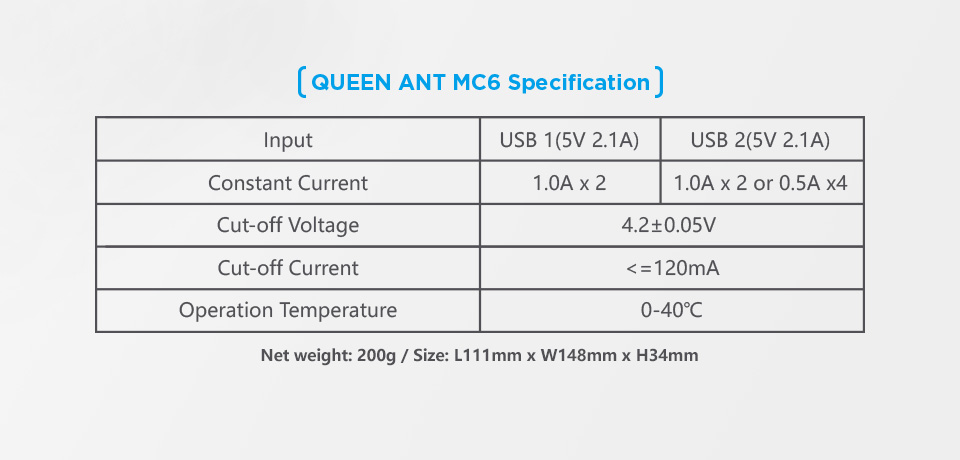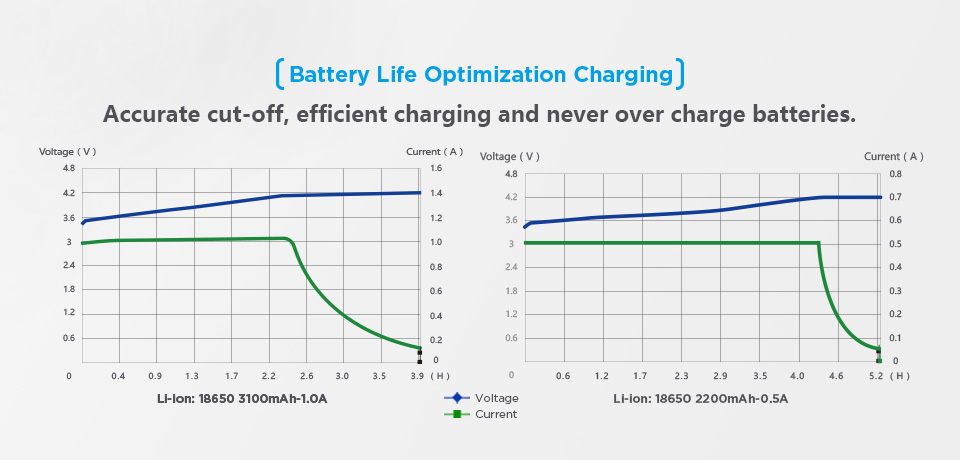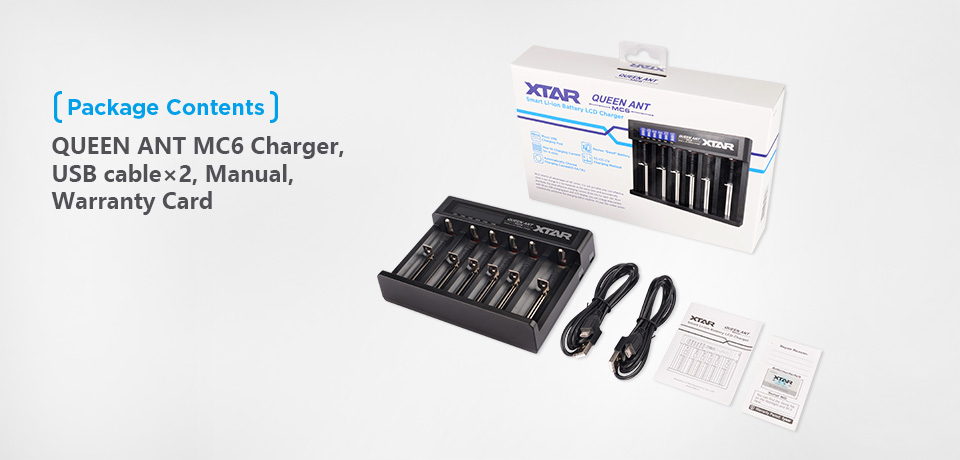 No reviews for this product.